Have questions or need advice? We can help!
AB Fence is a mortarless concrete block fencing system. The patented, interlocking block system combines the benefits of mortarless technology

with the time proven performance of reinforced concrete. The patented ball and socket design has revolutionized the process of constructing masonry structures.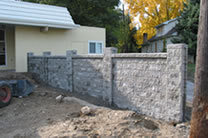 AB Fence in a screen wall application not only separates the property line, it provides an aesthetically pleasing background for a pond, as well as reduce the noise level from the street.
Fairchild Air Force Base utilizes the AB Fence system for its security, durability, low maintenance, aesthetics and cost effectiveness. To date, there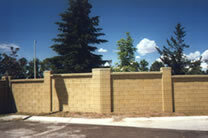 are approximately four miles of AB fence installed on base.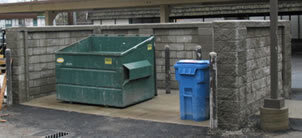 AB Fence is a very versatile product, this refuse enclosure provides a cost effective solution for screening and security.
The System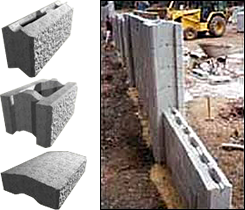 Interlocking Fence Blocks are dry stacked to construct panels that rest on a compacted base.
Reinforced and grouted Post Blocks provide wind resistance and lock panels in place.
Capstones provide an attractive finish to any fence project.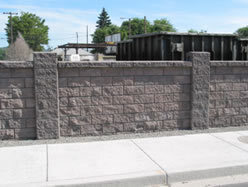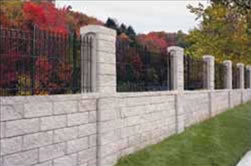 The Advantages
Easy Installation
Fully Engineered System
Attractive Colors & Finishes
Low Maintenance
Long Service Life
Property Screening
Sound & Noise Barrier
High Security / Privacy
Enclosures
Affordable Masonry Fencing
(Continuous Footing Not Required)