Have questions or need advice? We can help!

Our Allan Block Certification class was well attended. We had 27 installers that learned the proer installation techniques, how the walls work, why walls fail and participated in a hands on workshop. Thanks to the companies and the individuals who were a part of the class.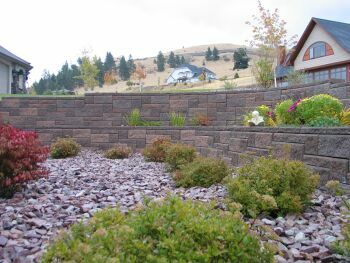 White Block Company will be conducting an Allan Block Contractor Certification Class.
This class is scheduled for Tuesday February 19, 2019. Class time will be from 8:00 AM to 4:30 PM.
Class size is limited to the first 25 people registered.
If you are a Contractor needing Continuing Education Credits for your ICPI accreditation or an Architect or Engineer needing more learning opportunities, this class offers up to 7 hours of credit through Allan Block Corporation and IACET.
For a flyer with the Class Registration Information, click here.
The fee for the class is $40.00. This class is open to anyone wanting to learn proper construction techniques of an Allan Block Retaining Wall.
If you are interested in attending, please contact Derek Jones with White Block Company.
*********************************************************************
We are now stocking the Wall Drain Pro. It is a simpler, easier to install, way to create drainage at the face of the retaining wall.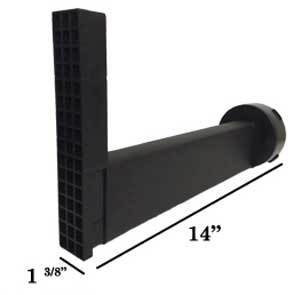 It reduces labor costs by minimizing or eliminating cutting the block. It is designed for wall blocks up to 8" tall, but can be easily modified to work with any size block. The male end snaps into place with 4" drain tile & fittings. This patented system was developed by a hardscape contractor.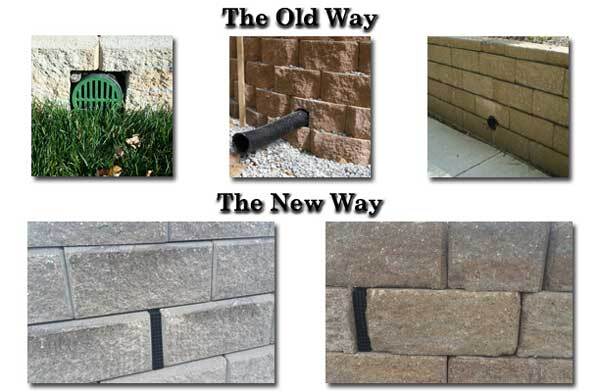 **********************************************************************************
We now stock a full line of Flue Sizes from Superior Clay Products. They Flue Tiles range from 8x8 on up to a 16x16. We also carry a 6" and 8" Clay Thimble that are used with our Chimney Block and Flue Liner.
The 8x12 Rectangle Shaped Flue Liners are the ones you need to repair your old fireplace & chimney.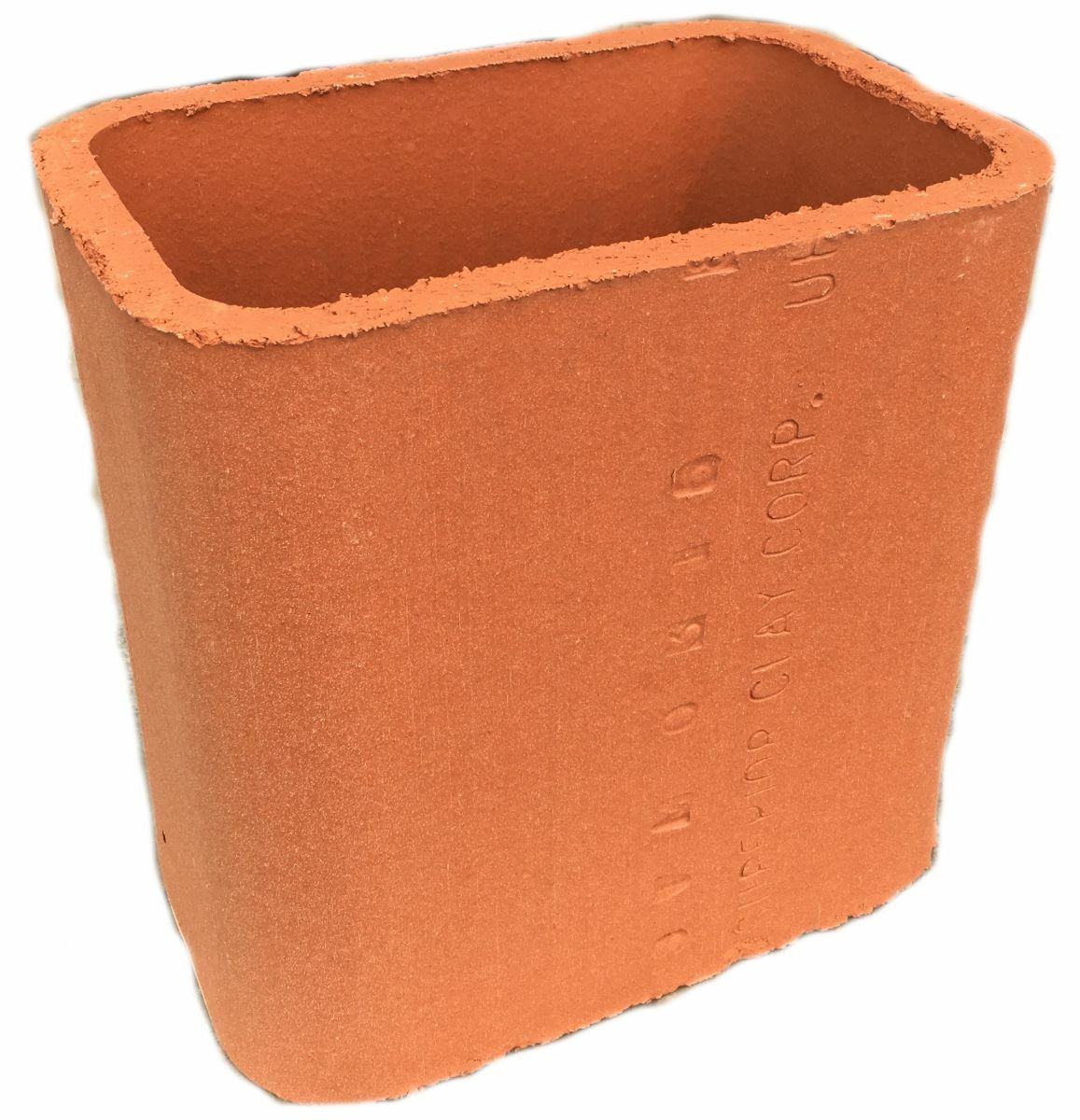 The oval shaped ones can reduce the draw of the fireplace making it smoke more or not burn correctly.
*********************************************************************************
Quikrete Concrete Countertop Mix

Quickrete® Concrete Countertop Mix is a specially formulated high-strength, flow-able concrete mix for pre-cast and cast-in-place concrete countertop applications.
It contains a super-plasticizer additive that provides a flow-able mix at low water/cement ratio. The high-flow formula minimizes the need for mechanical vibration. It has a reduced shrinkage formulation and has a 28 Day Compressive Strength of 6,000 PSI.
Concrete Countertops are durable, economical and can be created to fit almost any style. Concrete gives you design flexibility by adding colors, and specialty aggregates that can be exposed for a completely different look.
For more product information - click here.