Have questions or need advice? We can help!
Now that the sun is finally shining, the lilacs are starting to bloom and it is staying light out until after 7:00 PM, its time to start thinking about your landscape needs for this year.
Here in the Spokane area, we have a short window that allows us to enjoy the weather coming out of winter before it gets too hot going into the summer months. Right now is a great time to work on those landscaping needs.
Whether it is a new paver patio, a retaining wall, planting/gardening areas or outdoor kitchen, having a plan for your project is ideal. A plan will help determine your needs and wants and then see how they fit into your budget.
We have lots of literature as well as links to websites like Allan Block that offer lots of ideas and how to information for their AB Courtyard and AB Retaining Wall products.
Willamette-Graystone Pavers has great information on their Concrete Pavers as well as a nice photo gallery showing different ideas.
The White Block Crew will be happy to help with material estimates and quotes. Just bring us in your project information such as a sketch of your planned improvements, dimensions of the project area, and an idea of what you want to do.
We can help you with product selection and estimates for the material needed to complete your project.
For information on any of the products we manufacture or distribute, give us a call.
*******************************************************************

We are proud to offer the Allan Block Europa Collection. The AB Europa Collection is tumbled to create a rustic look that offers an old world charm enhancing any landscape project.
The AB Europa Collection is currently available in our Walnut Blend color. The color is complemented by the tumbling process and has a great earthen tone. It will work well in many outdoor living spaces.



Allan Block Europa Abbey Blend in our Walnut Blend Color

There are 4 components in the collection that can be used individually in a wall or blended together to make the AB Abbey Pattern. The full size AB Dover, AB Palermo, AB Barcelona and AB Bordeaux make up the AB Abbey Pattern. A tumbled cap and corner blocks are also available.
Come by our display area to see the new walls.
*******************************************************************
We still have Crushed Recycled Material for Sale!
Recycled / Reground concrete and block products crushed
down to 1-1/2" minus.

Lots of Fines.
Makes excellent driveway gravel road base or clean fill.
$7.50 per yard.
We load and you haul.

***509-534-0651***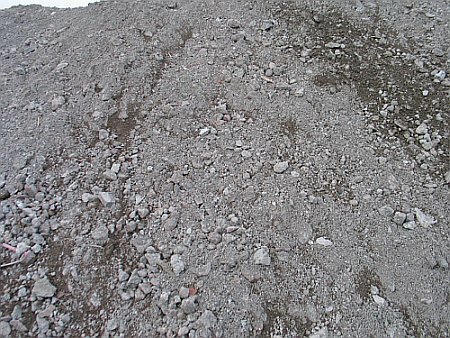 *Delivery is available for additional charge.*
Please call us for more info.
*******************************************************************
Effective January 1, 2010, resale certificates are no longer valid.
For information on the new WA State Reseller Permit click here
WA State Dept of Revenue - Reseller Permit