Summer Outdoor Kitchen Products
Have questions or need advice? We can help!
White Block is proud to distribute the Stone Age line of Outdoor Fireplaces, Pizza Ovens and Cabinet Component Systems for your Outdoor Living Space.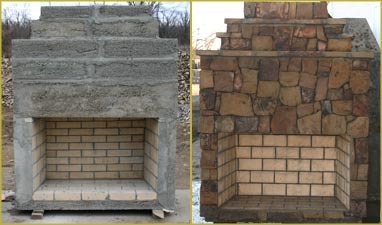 The Stone Age Fireplace is designed to be a centerpiece for any outdoor living space. Stone Age Fireplaces are designed to be outfitted with whatever choice of natural thin veneer stone, full veneer stone, fabricated stone, brick or stucco, so that it can be easily integrated into your outdoor living area.
Stone Age Fireplaces come ready to assemble and can be constructed off of the pallet in approximately 4-6 hours. Included in each kit are the modular masonry pieces themselves, fire brick to line the firebox, and detailed instructions.
The installation process has been specifically designed to help ensure your success.
Click here for a video on the StoneAge Fireplaces Stone Age Outdoor Fireplaces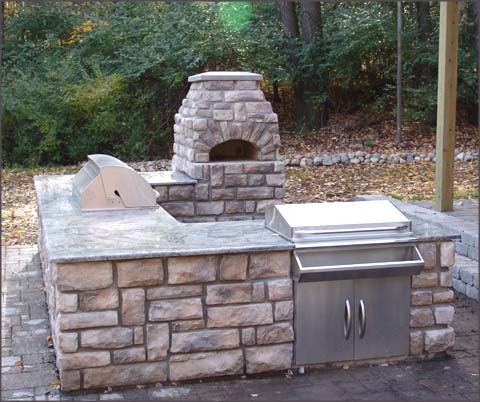 The Stone Age Pizza Ovens and Outdoor Kitchen Cabinent Component Systems are another great line of products available to enhance your outdoor lifestyle.
These kits are available as stand alone pizza ovens, integrated into an outdoor kitchen design or featured as the backyard centerpiece.
These backyard Pizza Ovens and Cabinent Component Systems offer many possibilities for entertaining or just about any outdoor gathering.


For more information on the Stone Age product line, please call or come by today. You can also find more information on the Stone Age website - Stone Age Website






**********************************************************************************
We would like to welcome Telluride Stone Company to the White Block Family of products!

White Block Company has been researching the Natural Stone Thin Veneer products available over the past couple of years.
Telluride Stone has a similar vision for supplying our homeowners and contractors with the best possible product that can be produced.
The Telluride Stone Company is the exclusive Colorado quarrier, fabricator and distributor of Telluride Gold® & Heritage Series natural thin stone veneers. All materials are available in full stone veneer as well.
They also offer a variety of natural stone products such as landscaping boulders, custom stonework for hearths, mantels, corbels, lintels, and more.
We currently are focused on the Thin Cut Veneer product line from Telluride Stone.
We are stocking 6 different styles and colors in the Natural Stone ¾ - 1-¼ Thick:

Telluride Gold Series - Anasazi Slivers

Telluride Gold Series - Beaver Creek

Telluride Gold Series Greystone

Telluride Gold Series - Highlands

Telluride Gold Series - Rico Stack

Telluride Gold Series - Ticino

Telluride Gold Series - Sebastian Sills

For the owner, designer, builder, and mason willing to surpass the mundane, Telluride Stone provides the freedom to create with a full palette of sizes, shapes, colors and textures.
The Natural Stone Thin Cut Veneer works great for house veneers - either full veneer or as a wainscot, interior or exterior fireplaces, outdoor kitchens, light posts, etc..
Because of its lightweight, it can be used anywhere you would use brick or manufactured stone.
The Thin Stone Cut Veneer from Telluride Stone Company is a natural product that offers great durability and beauty.
Please call us for more information and pricing.

**********************************************************************************
The White Block Crew