Have questions or need advice? We can help!
Fall can be a great time to start a new project or get those unfinished projects done. With the crisp cool air and the threat of the winter snow on the way, there can be a sense of urgency to complete that dream patio. Or maybe spruce up or replace the dilapidated pathway or build that retaining wall to keep the slope from washing down into the yard.
In any case, we have a number of products that can fulfill your needs.
For the dream patio, our concrete paver selections offer a variety of textures, colors and patterns that can enhance any patio or walkway.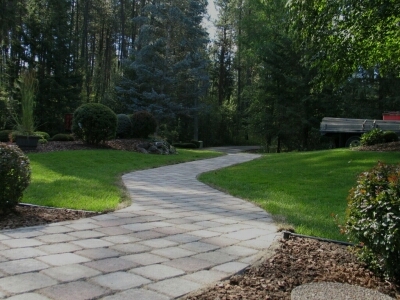 Whether you want to try a complex circle pattern, an ashlar pattern or a herringbone, we have the products and the know how to help you with your project.
We also have the Allan Block Courtyard line. It is a free standing wall system that is finished on both sides of the block.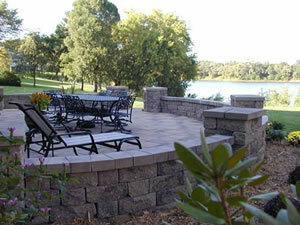 It can be used to create great accents posts or walls as well as a number of other weekend projects.
As for Retaining Walls, we offer a variety of products as well. Our Allan Block product line offers a complete selection. We have everything from a basic gray wall to a tumbled patterned wall in the Abbey Blend.

And with the Allan Block, walls can be designed from 1 or 2 courses tall and then easily up over 20 feet tall with proper engineering.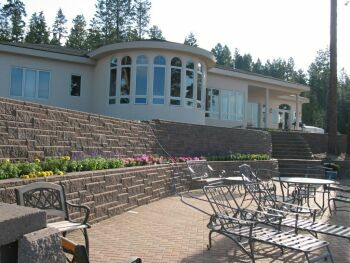 We also have some smaller blocks available in our Stonewall line.
The little NurseryStone - 4x12 blocks, our
Jumbo NurseryStone 6x16 blocks and our
Stonewall Standard block which is 8x12.
We have these products available year round. We proudly make the majority of these items right here in Spokane, and always have great selection to choose from.